Interested in Being a Vendor or Seeing a List of Vendors?
Welcome to the 2019 Tucson Celtic Festival. This year we are incredibly proud to host the Masters World Championship Highland Games! From Iceland and Germany over the last two years – this is the year of Tucson, Arizona! As your Vendors Chair, my hope is for this to be as exciting and rewarding to you as it is to the Tucson Celtic Festival Association.
Attendance will be higher. We have partnered with Arizona Lotus Corporation and their six local radio stations to extend our marketing. We are exploring off-site parking and shuttles for greater capacity. We are also planning on a "World Celtic Concert" on Friday night, instead of our former activities. More details to follow when we conclude our negotiations. Yes – there will be another free Program-magazine for our guests this year. It will likely expand to 52 pages to include photos and mini-bios on the 155 athletes invited to attend from around the world. We need to cover the printing costs with advertising, so if you are interested in advertising in over 5,000 souvenir programs, please contact me at TCFA.Vendors@gmail.com.
Finally, a World Championship venture such as this has increased over overhead costs dramatically! We need sponsorships to help. I want to thank Kevin Haggard from Heritage Meat Pies/Sunblest Foods for sponsoring our Hammer Throw competition. If you are interested in a tax-deductible sponsorship, please contact me. We are looking forward to seeing you on November 1st!
Greg Landers
Positions: Vice President, Vendor Coordinator, Sponsorship Coordinator, and Program Editor
Dale V. Pederson II, FSA Scot
President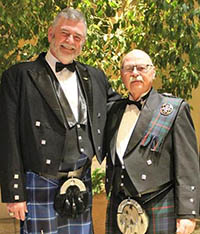 ---
Deadline: all fees and paperwork (including insurance) must be submitted by September 15, 2019. A list of participating vendors will post soon. Please visit us again or sign up for our newsletter here General@TucsonCelt.org.
Need additional insurance?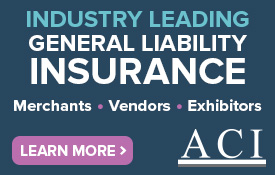 ---
Quick Links
Purchase Friday Night Concert Tickets Here
Purchase Tickets Here: Saturday or Sunday
Donate to share Celtic fun and culture with the community. Go Raibh Maith Agat! (Thank You)
Book a hotel room with one of our host hotels here.
Get the inside scoop on where to stay and things to do when you Visit Tucson (out the festival that is).
---
We look forward to seeing you at the festival soon! - The Tucson Celtic Festival Team